Timothy D. Doty, Psy.D.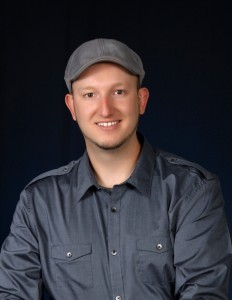 Licensed Psychologist
Education:
Psy.D. – Doctor of Psychology – University of Denver, 2009
M.A. – Forensic Clinical Psychology – University of Denver, 2005
B.A. – Psychology/Sociology – Oklahoma Baptist University, 2003
Expertise:
Individual therapy: kids, adolescents, college-aged, adults. Couples therapy. Healing from trauma, grief, and loss. Sexual assault. Psychological first-aid and trauma intervention. International trauma response. Multiculturally aware. Specialize in issues related to sexual identity and spiritual identity. Integrating spirituality. Assessment: cognitive, emotional, personality, ADHD/LD, therapeutic assessment, court related.
License:
I am a licensed Psychologist in the state of Oklahoma with a Health Service Psychologist certification.
Personal:
Married for 7 years, have 1 toddler son, 1 infant baby girl, and 2 dogs. My family and I and have recently returned to Tulsa from Denver, CO. I have known my wife for more than ten years. We lived in Denver for the past six years and will be continuing to camp, hike, bike, snowshoe and ski as often as possible. We are currently participating in community at Rivendell Fellowship in Tulsa.
Twitter: www.twitter.com/DrTimDoty
Website: www.drtimdoty.com
Some of My Work:
– Completed an American Psychological Association (APA) Pre-Doctoral Internship at the University of Denver's Health and Counseling Center.
– College counseling; mandated treatment for offenders; reintegration of parole and probation offenders; international trauma consultation and supervision; school-based psychoeducational assessment and counseling; psychological first aid and victim assistance to police department; juvenile residential treatment.
Publication:
The Role of Faith Communities in Suicide Prevention: A Guidebook for Faith Community Leaders (Doty, T. & Spencer-Thomas, S. 2009. The Carson J Spencer Foundation) – available now on Amazon.com
Presentations:
Doty, T.D. & Berman, W.B. (2010). Suicide Awareness, Assessment, Intervention and Prevention. Christian Association for Psychological Studies (CAPS) Tulsa Chapter. October 29, 2010. (presentation materials)
Doty, T.D. & Berman, W.B. (2009). Suicide Prevention: How Clinicians Can Maximize a Desire to Live. Brookhaven Hospital Professional Seminar Series. November 4, 2009.
Poster Presentation of Doctoral Paper: The Role of Faith Communities in Suicide Prevention, Intervention and Postvention. University of Denver's Graduate School of Professional Psychology Research Symposium – May, 2009.
National Conference Presentation: Doty, T.D. (2008) The Role of Faith Communities in Suicide Prevention. Breakout session presented at the Bridging the Divide: Suicide Awareness & Prevention national Summit, May 19-22, 2008. Denver, Colorado.